Great Leaders are Hard to Come By
Unless you know how to find them.
Successful executive search and placement is not about the numbers. It's about the quality of the candidates and making the best use of your time. Finding that perfect, high-caliber executive talent will create a lasting impact on your entire organization.
Executive search and placement is always a long game. Your next great leader has to be just right for your business now and into the future. They should embrace your company vision, align with your culture and promote your long-term goals. They need to possess the dexterity to grow with your business, offer fresh thinking and innovative strategies, and deliver a return on your investment.
Our team routinely conducts executive searches for: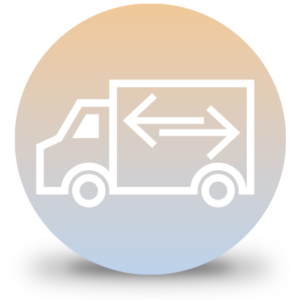 Supply Chain
"Supply Chain" is now in our everyday vocabulary. Supply Chain is no longer just a cost-reducing, sourcing, and buying function, but a key component in organizational transformation.
Among our recent Supply Chain searches:
Vice President, Supply Chain
Senior Director, Global Supply Chain Planning and Logistics
Director, Global Strategic Sourcing and Supply Chain
Director, Global Distribution and Logistics
Senior Manager, Supply Chain – Americas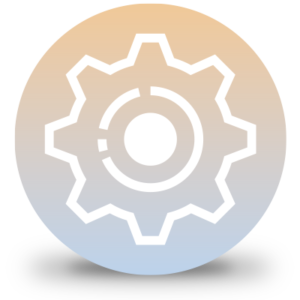 Operations
Operations is the "heartbeat" of an organization and has immense influence in how companies improve performance and their financial bottom line. These executives require dynamic leadership skills to think analytically, communicate effectively, and execute efficiently.
Among our recent Operations searches:
Business Unit Operations Director
Senior Director, Operations
Vice President, Manufacturing
General Manager
Vice President of Quality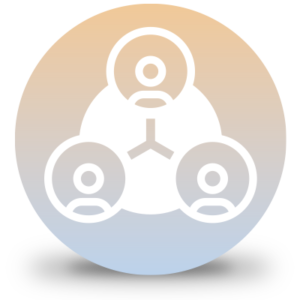 Human Resources
Human Resources professionals are the backbone of the company; their job is to ensure that the business gets the most out of its employees. As HR shifts more and more towards a strategic function, its influence in developing, reinforcing, and evolving the culture of an organization continues to grow.
Among our recent Human Resources searches:
Chief Human Resources Officer
Vice President, Human Resources
Director of Benefits
Director of Talent
Director Total Compensation Management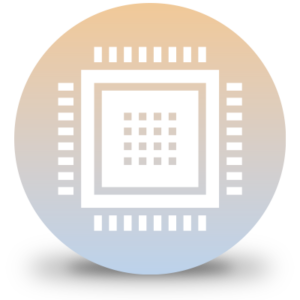 Technology
Today, every company is a technology company. Why? With no signs of slowing down, our fast-paced technological advances are incorporated into virtually all facets of business operations and communications. As noted in Forbes, "Today, no company can make, deliver, or market its product efficiently without technology."
Among our recent Technology searches:
Chief Information Officer
Chief Technology Officer
Senior Director Information Services
Director, Strategic Technology and Innovation
Director, Additive Manufacturing
Since 1984, O'Connor O'Connor Lordi has gained vast experience and built a stellar track record of attracting top talent. Yet, we've remained lean and nimble enough to treat every client like family. Our executive searches are performed 100% in-house by an expert staff focused solely on your organization. We bring great scrutiny to pre-qualifying candidates, ensuring that each recommendation fits your immediate need and vision of the future. And, we can help your organization build pipelines of leadership talent to fill key growth roles and support succession planning initiatives.
Our no-outsourcing policy enables us to maintain a consistent level of diligence and customer service.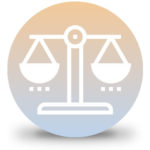 INTEGRITY
Integrity drives the process of engagement. We maintain transparent and reliable communication about our executive search process and the pool of candidates we provide. We're never more than an e-mail or phone call away.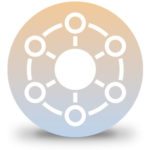 ACCOUNTABILITY
Accountability guarantees active engagement in the entire recruiting process. Each Engagement Manager is responsible for their client's satisfaction, as well as the interests and experience of each candidate.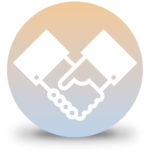 PRECISION
Precision research and focused attention for each client ensures "the right fit." We seek to fully understand a company's internal culture, their industry, and the specific role a candidate must fill before beginning the search.
O'Connor O'Connor Lordi has successfully placed executive leadership talent in the following industries:
Industrial/Manufacturing
Chemicals
Materials (Steel, Aluminum, Plastics, Rubber, Coal, Special Metals)
Consumer Goods (Durables, Packaged Goods)
Medical Device
Financial Services (Banking, Mortgage)
Higher Education
Healthcare (Hospital, Technology, Health Insurance)
Technology
Non-Profit/Associations
Why Retain an Executive Search Firm?
Hiring an executive search firm is no easy decision. But, hiring the right one will make your life a lot easier.
The right firm will help close the gap between your immediate needs and long-term objectives. Well-established search firms have access to a far wider pool of candidates through previous relationships and building a network of pre-qualified talent. They bring a sense of urgency combined with robust tools and proven tactics to keep your immediate opening from becoming a long-term liability. A proven executive search firm also oversees and manages the entire hiring process to allow their clients to focus on their day-to-day operations with the confidence that their needs are being faithfully represented.
As a fully retained executive search firm specializing in recruiting leadership talent, our Engagement Managers are accountable from project inception to closure. By combining experience and innovation with precision research and focused attention, we'll ensure "the right fit" for your organization.