98% Success Rate Recruiting Top Leadership Talent
Our Placed Candidates...
7 have recently been promoted to "C-Level" roles
A Recent Survey...
Showed 82% of our placed candidates have remained with our clients' organizations
Diversity...
21% of the candidates included in our final pool were diversity candidates
Since 1983, O'Connor O'Connor Lordi (OOL), has been a solution provider for small- to mid-cap organizations that need support in conducting talent recruitment on a national scale.
Specializing in Executive Leadership Searches for:
OPERATIONS
MANUFACTURING
FINANCE
SALES & MARKETING
HUMAN RESOURCES
OPERATIONS
MANUFACTURING
President

General Manager

Chief Operating Officer

Vice President, Operations

Vice President, Quality

Vice President, Supply Chain

Vice President, Procurement

Senior Vice President, Branch Operations

Director North American Distribution

Senior Director, Purchasing

Senior Director, Strategic Sourcing

Plant Manager

Manufacturing Manager
Thank you for visiting our website… I am the Managing Director of OOL and have been in the search industry since 1989. I can talk about our track record and success, but would rather use this space to assure any potential client that we will provide a high quality, dedicated service to you and place a top talent with your organization that will truly make an impact
One of the most flattering comments made to me by a client was "what sets you apart is that you truly care!"  I intend to make all of our clients recognize our commitment to their search.  
Our boutique firm is not driven by volume … we want to concentrate our efforts on the few critical roles that need a customized, dedicated, and focused approach to your solution … please contact me if I can ever be of service.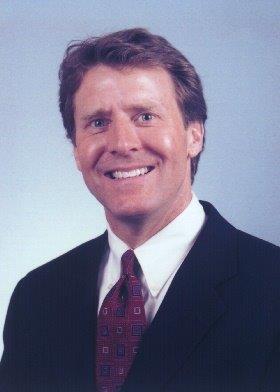 Results That Bring Success
98% success rate over the past 10 years
Seven OOL placed candidates have been promoted within their hiring company to "Chief Executive Officer" roles over the past 5 years
A recent survey conducted for placements between 2004 – 2014 showed 82% of OOL placed candidates have remained with our clients' organizations
21% of the final candidates sourced in 68 searches over a 4-year period were diverse, resulting in 11 Diversity placements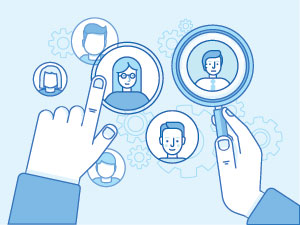 When is the Right Time to Hire an Executive Search Firm
Even though many small to mid-cap organizations have a Human Resource manager that handles day-to-day hiring and employee issues, there are times when outsourcing for executive talent might be an appropriate option:
Discreet Searches
For companies who are making changes in their executive team, but want to have the appropriate talent in place before changing personnel, an executive search firm can discreetly find replacements.
Critical Role Hiring
A company looking to hire a top-level executive such as a CEO, CFO or COO, may opt for a an executive search firm to find the right person to align with critical business goals.
Strategic Sourcing for Growing Business
Growing businesses may find themselves needing strategic talent to fit their growing needs. An experienced executive search firm can advise what types of candidates and qualifications would be appropriate.
Topgrading
The impact a high performing leader can have on an organization, especially a small to medium company can be critical. Executive search can play a significant role in helping to find the talent that can make a difference.
Diversity
Any corporate culture benefits from a diverse work force. A dedicated search to identify diversity talent may contribute to the process of building this kind of environment.